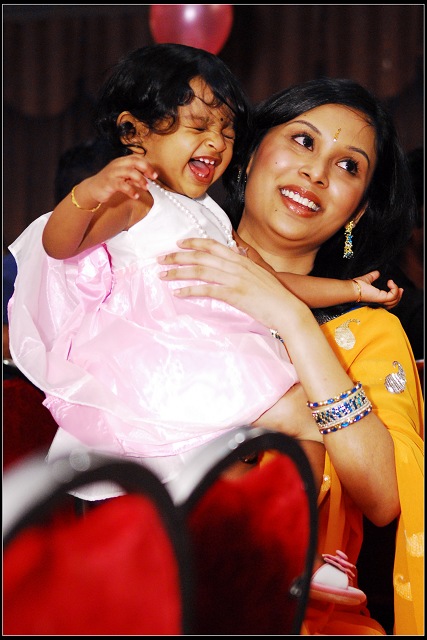 Dhaanya's 1st Birthday Celebrations at The Grassroots' Club was a night to remember which was filled with fun, dance and loads of laughter. Families and friends came to celebrate the joyous occasion and they were treated to great food and entertainment. The children were also treated to a carnival themed party where there were free flow of cotton candy and were entertained with a roving balloon sculptor attending to their every requests. Pictured here is a candid moment between mum and daughter having a great time watching the slideshow created by friends for Dhaanya.
If you are interested to jazz up your events with our Photography Services, do email us at
We look forward to adding a huge dose of fun to your very own event!