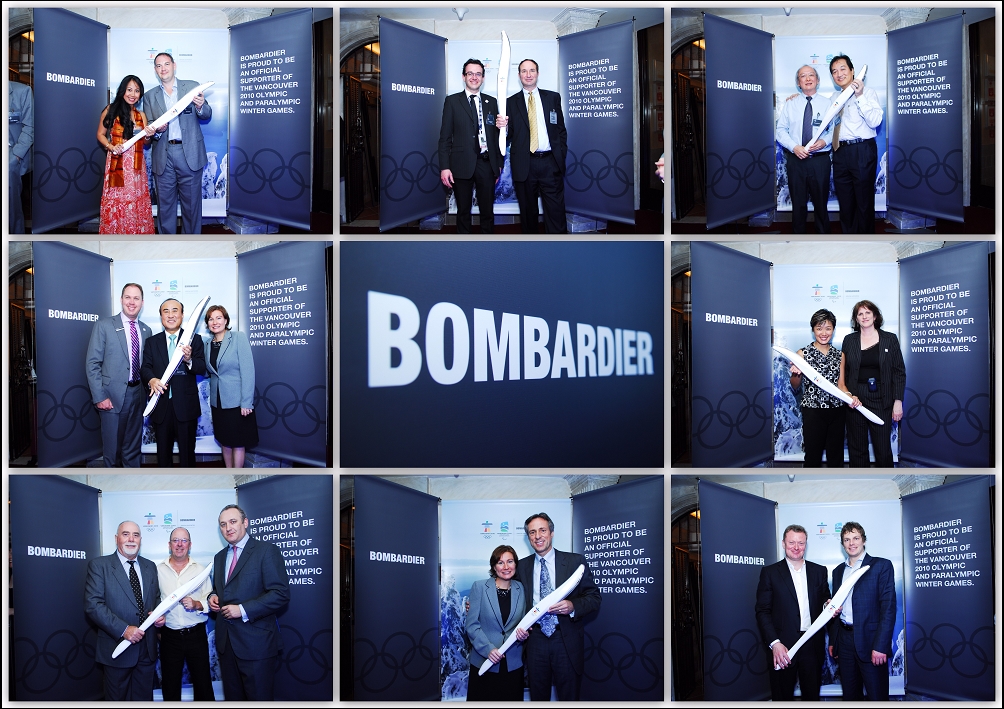 Bombardier, a Canadian manufacturer of state of the art aeroplanes flew half way across the world for the Singapore Airshow 2010 to showcase their new Cseries aeroplanes to the world.
They are also the Official Supporter of the Vancouver 2010 Olympic & Paralympic Winter Games where their highly skilled engineers were given the task to design and manufacture the iconic Vancouver Torch. They brought along the Torch and The Flashpixs Team were lucky enough to be  given the task of photographing the Vancouver Torch as well as providing our Live Photography Service for the event in Singapore.
A4 Sized photo prints were immediately printed and slotted into custom-made sleeves for momentos as soon as their guests posed for our cameras.
Everyone truly enjoyed the night and be a part of the Winter Olympics right here in Sunny Singapore.
Live Photography is great for any events from corporate to house parties and weddings. If you are interested to jazz up your events with our brand of Live Photography, do email us at
We look forward to adding a huge dose of fun to your very own event!