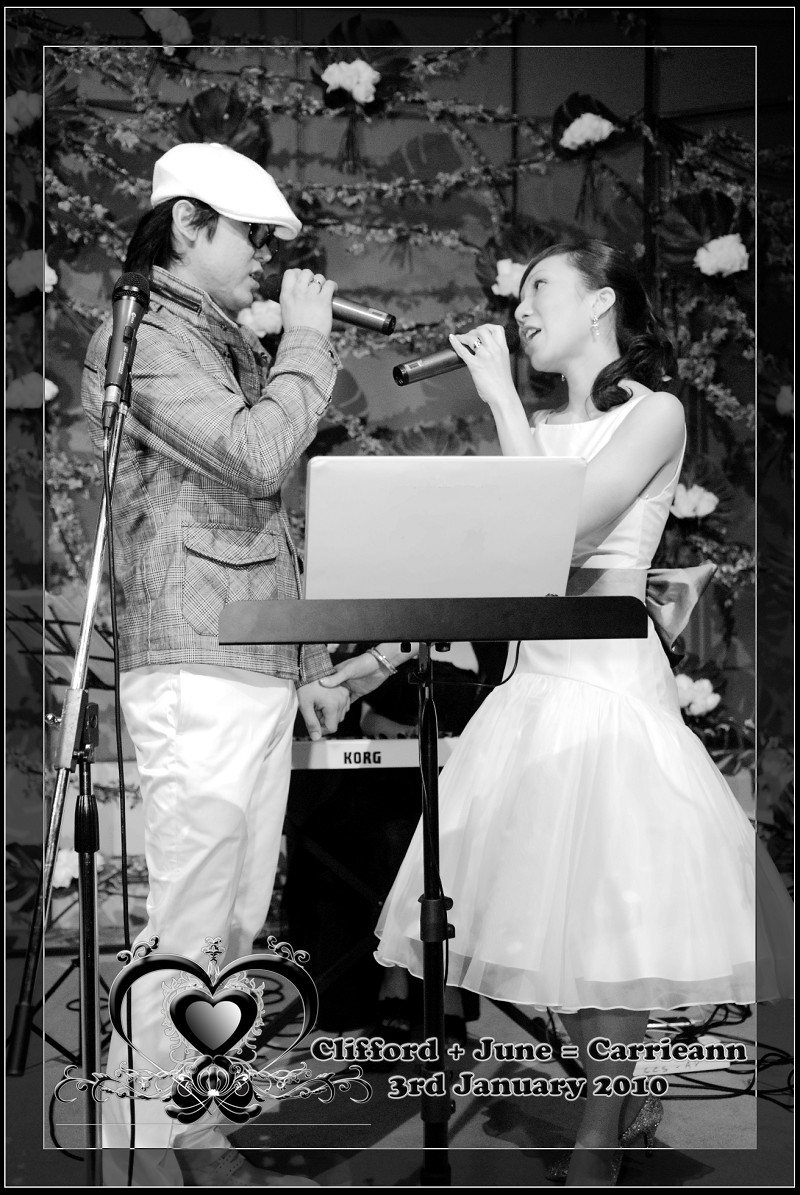 3 days into the New Year and The Flashpixs Team were already busy with weddings. Clifford & June engaged our Live Photography Service for their wedding luncheon at The Conrad and specifically requested for Black & White photocards to be printed for their guests who graced their wonderful event.
The couple who already has a beautiful daughter Carrieann (if you guys are wondering the 3rd name in their monogram) even surprised their guests with a few love songs that translates their journey as husband and wife.
Live Photography is great for any events from corporate to house parties and weddings. If you are interested to jazz up your events with our brand of Live Photography, do email us at
We look forward to adding a huge dose of fun to your very own event!