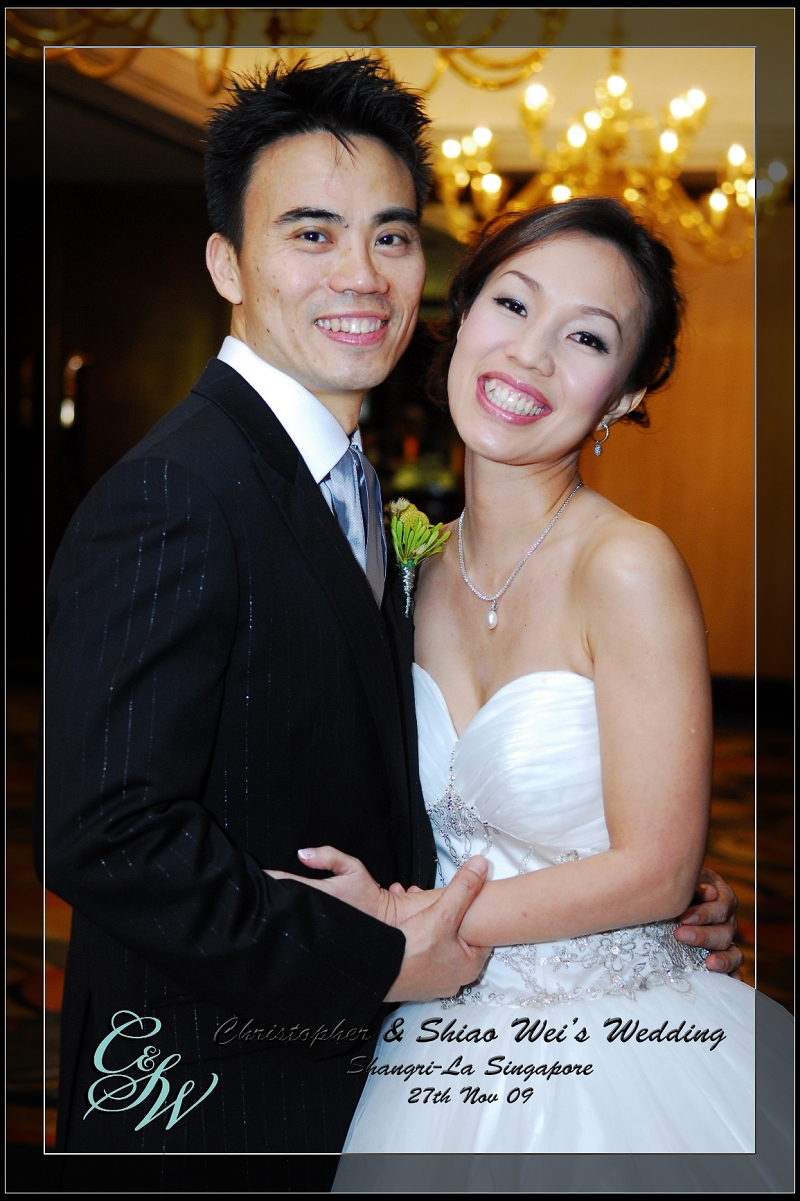 There were no public holiday joys for The Flashpixs Team as we provided our Live Photography Service for Christopher & Shiao Wei's Wedding Affair at the Shangri La. The Team however shared the joys of the couple as well as family and friends who attended the lavish ceremony and had a great time putting smiles on their faces with our customised photocards that were printed on site. The Live Projection of the slideshow of photos taken by us also entertained the guests throughtout the night.
The Flashpixs Team would love to congratulate Christopher & Shiao Wei and wishes them a long and blissful life together.
Live Photography is great for any events from corporate to house parties and weddings. If you are interested to jazz up your events with our brand of LIVE Photography, do email us at
We look forward to adding a huge dose of fun to your very own event!