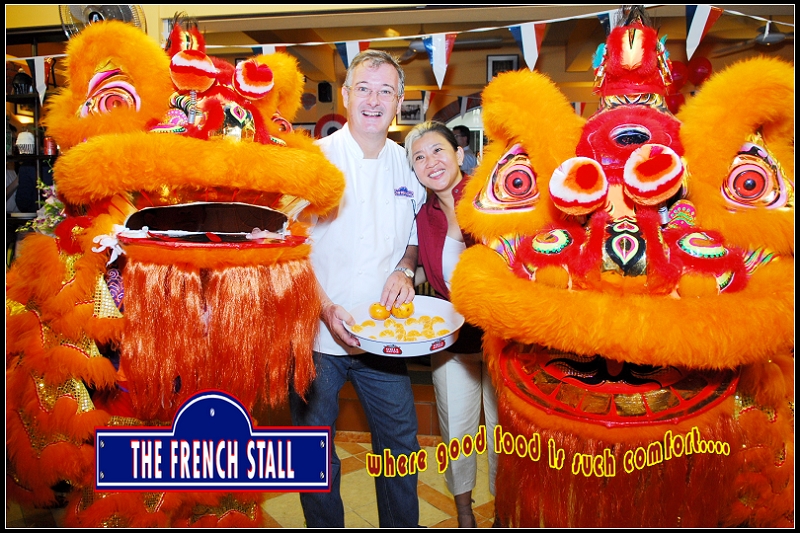 When owners of The French Stall, Xavier & Joanna, (pictured) above  launched their 2nd outlet at Macpherson, they decided to give back to the community by donating the proceeds of the opening day sales to a non profit organisation for the aged. The Flashpixs Team on the other hand provided our Live Photography Services for the charitable event and collected a dollar for every photocard that were printed on-site for the generous guests that graced the event.
Everyone enjoyed the great french cuisine and the photocards that all in all The French Stall collected $8911 for the whole event. The Flashpixs Team would love to extend a massive congratulation as well as a big Thank You to The French Stall Team and generous guests who made the night a special one.
Live Photography is great for any events from corporate to house parties and weddings. If you are interested to jazz up your events with our brand of LIVE Photography, do email us at
We look forward to adding a huge dose of fun to your very own event!