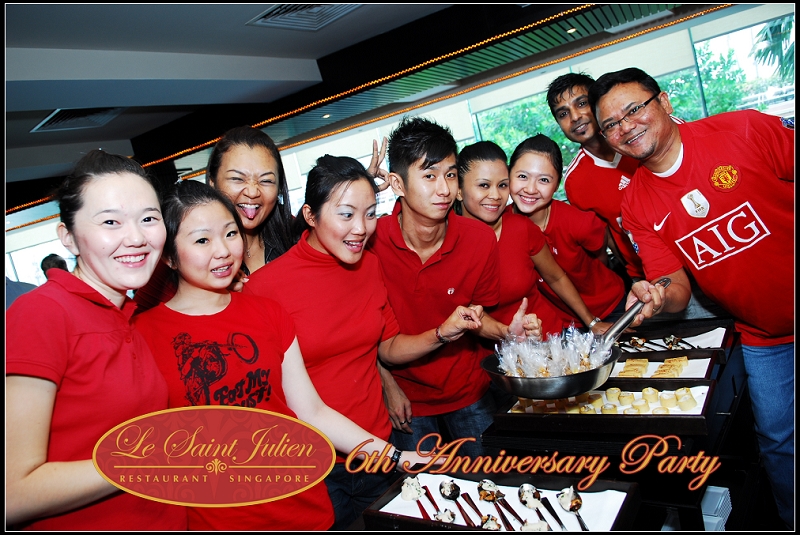 Lunch time at Le Saint Julien and the staff (pictured above) were dressed down from their usual uniforms to commemorate their 6th Anniversary. The fine dining restaurant at The  Fullerton WaterBoat House with a fantastic view of the Singapore River held the lunch party with close friends, partners and distinguished guests. The Flashpixs Team were there to provide photography coverage as well as our Live Photography Services for the event.
Everyone from the staff to the guests truly enjoyed the lunch party with a gastronomical spread of fine french cuisine as well as the photocards that were instantly printed for the event.
Libe Photography is great for any events from corporate to house parties and weddings. If you are interested to jazz up your events with our brand of LIVE Photography, do email us at
We look forward to adding a huge dose of fun to your very own event!