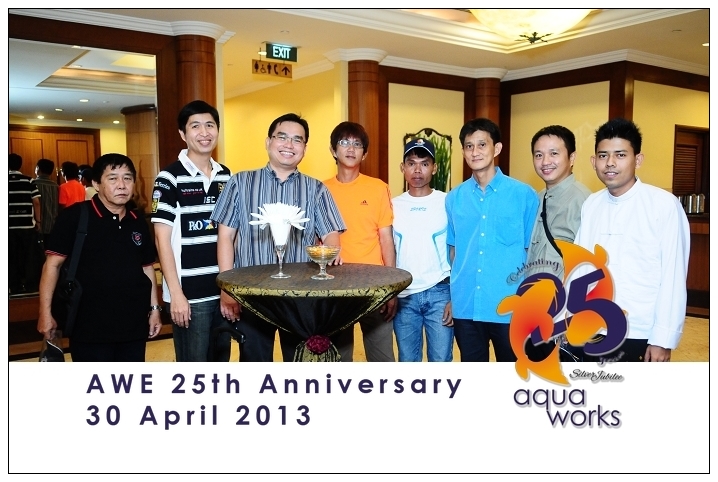 Aqua Works & Engineering (AWE) celebrated their Silver Jubilee at The Furama Riverfront Singapore and The Flashpixs Team were there to provide our Live Photography Services for the momentous event. Photos were immediately printed on credit card sized photocards as well as beamed live to the projectors in the ballroom. The staff from AWE were in awe (pun intended) of our services as they get to bring home photos of the event immediately which never happens in the 30 year history of the company. 🙂
Here are some of the photos of the event. Do note the photos are captured as it is with no editing or photoshop added. Our professional photographers are well versed in Instant Photography as to provide quality photos in an instant!
Live Photography is great for any events from corporate to house parties and weddings. If you are interested to jazz up your events with our brand of Live Photography, do email us at
We look forward to adding a huge dose of fun to your very own event!